Warm Pool 365 Days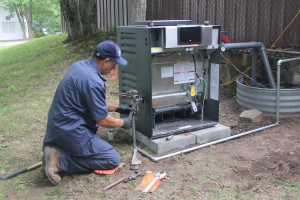 If you ask any of our Air Conditioning Doral pool heating professionals, a swimming pool has ceased to be a luxury in homes and has become part of the quality life package. Your family deserves to be happy and what a way to raise their happiness index that to guarantee them of a fully functional and warm pool that they can swim in throughout the year. The question that most of our customers ask is-How do I maintain the pool in such a condition for 365 days in a year without a single breakdown? That's where we come in! When Air Conditioning Doral professionals are around, you do not need to worry at all, we shall get the job done.
Our team of pool heating technicians will service your pool heaters, spa heaters, dry saunas and steam rooms. We always strive to scale new heights and set the standards in pool heating repair and maintenance. Our service plan customers never call us; we know when to service their heaters to ensure they do not face the problem of emergency heater breakdowns. We encourage all our customers to be part of our transformative pool heating service plans. There are lots of benefits that they stand to enjoy over and above the normal service.
The Pool Heating Services We Offer
We are among the few professionals who stick with what they know and do it well. Pool heating is what our professionals are trained in and do for career. Therefore in us you will find answers to all the problems that you may have had. Among the services we offer include:
Pool Heating Installations
We walk with our customers the entire route starting from the installation stage. Having realized that most homeowners do not get the best advice during pool heating installations, we took the responsibility to advise them on the appropriate pool heaters to install. We partner with the top brands in the industry and as such we understand their strong points and how well they can match your needs. Our installations are undertaken by seasoned technicians who know every pool heating components. This guarantees you quality pool heating service and value for your money.
Pool Heater Repair and Replacement
When your pool heating system runs for some time, it may develop some problems that may require professional attention. One of the common problems is failure of the system to heat up the pool or heating at below optimal levels. Whenever you witness this, you need to pick up your phone and dial our customer service line immediately. Since we operate on a 24/7 basis, you do not have to wait until morning or on a workday for you to call us.
Repair problems differ depending on the type of pool heating system you have. For instance if you have a natural gas or propane fired heater, the burner may go out or the pump may stop working. For heat pump systems, the problems mostly arise from broken compressors, low refrigerant levels and faulty pumps. The good news is, we can diagnose and service every problem associated with your pool heating system.
Pool Heating Brands We service
There are various leading brands in the market that we service. For most of them, we also carry warranties on their behalf. This gives our customers peace of mind knowing that we are always ahead of time and will service their systems irrespective of their brands. The top brands we work with are:
Hayward
Jandy
Pentair
Coates
Sta-Rite
Lochinvar
Rheem
Our doors are always open to receive queries and feedback from you and every other pool owner in Doral. Just get in touch with us today and we shall surely respond to your call for service!