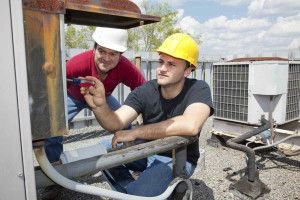 For you to have an efficient and functional HVAC system, you must have controls in place to know when the system requires professional checkup and a possible tune-up.
In the recent years, technological advances have created a number of monetary and diagnostic tools that helps in the detection and address of small HVAC system issues. This is very important because when they are left unattended, these small problems escalate into bigger and costly issues.
Technology Advances
The technology advancement in the area of HVAC systems involve enhanced communication among sub-systems and manufacturers components. This has in turn resulted in the ability to better monitor and diagnose pumps, chillers, air handlers, and variable air volume boxes. This substantially reduces costs. The advantage with technology is that it helps technicians analyze deviations and pinpoint root causes which make it easier to provide solutions.
New Opportunities
As the homeowner, you can evaluate the performance of your HVAC system overtime thereby detecting and isolating the cause as well as suggest corrective action. For instance, if the indoor temperature suddenly went out of control, with technology you can be able to troubleshoot the cause and locate the problem.
Automated diagnostics can be able to identify the problem in seconds and rectify it even without your intervention as a homeowner. For instance, the gadget may display on its computer screen the recommended corrective action. Depending on how complex your system is, it can temporarily correct the problem and leave behind a log of action for you to review.
Suppliers of HVAC systems are tailoring their technology to fit homeowners' needs. Some of them are adding automated diagnostics to be able to interpret data and pinpoint corrective action so as to bring the system under control. This significantly reduces the response time from the receipt of the signal to the corrective action.
These technologies must be backed by energy audits in order to determine heating and cooling needs in your home. Energy audits can be done before the installation or even midway to document any changes in energy needs and determine the efficiency of the current system to meet these needs.
With time, technology advancements will take over most of the temporal repair jobs making HVAC systems to be self-repairing thus leaving only the major repair and maintenance jobs for the technicians. You should always report any anomaly to your HVAC professionals so that it can be analyzed further and corrected in good time before it worsens.