Doral AC Repair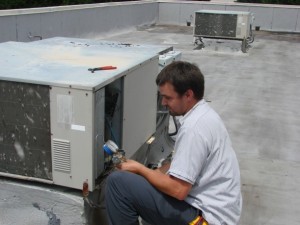 Your air conditioning system is indispensable and your family cannot live a comfortable and quality life without it. This is precisely why you need not only to install but also service your AC system regularly so as to avoid breakdowns and the inconveniences which result. At Air Conditioning Doral, our service technicians are fully experienced and regularly go through trainings which bring them up to date with the latest AC technologies.
We have also invested in state-of-the-art equipments which guarantee you a thorough inspection of your AC units to determine the cause of the problem and the remedial action to be taken. The summers in Doral can be extremely hot and this calls for a fully functional AC system. We recommend that you enroll for our service plans so that you can have your systems inspected and incase of any problem, fixed before it balloons into a much bigger issue.
Our AC Services
There are quite a number of AC services we offer at Air Conditioning Doral. This is in response to the needs we have mapped in Doral. Being a locally owned and operated company, we have leveraged on our social connections to identify the problems that the residents face and use the information as an input in our product formation process. Among the services we offer include:
AC Installation
Our professionals have deep technical knowledge of all the brands in the market today. We therefore do not second guess when it comes to installations of the various components of your AC systems. We are accurate, timely and our cost is competitive. We get the job done right the first time. In addition to installations, we advise our customers on the best systems to purchase whether they are making new installations or they want to upgrade. With time, systems age and it becomes not only costly but also burdensome to maintain an older air conditioning unit. In this case we advise our customers to make replacements or upgrades.
Air Conditioning Repair
AC systems have a lifespan of between 10-15 years. However not many of them operate to the very end because of breakdowns and wear and tear. Homeowners at times focus so much on the cost element and forget the need for regular servicing of their AC systems. At Air Conditioning Doral we emphasize that homeowners should have their systems checked the moment they start noticing signs such as leakages, AC taking longer to cool the indoor space, failure to power on or AC producing strange noises.
If these signs are ignored, chances are your AC will breakdown when you least expect. However, the good news is that our technicians operate on a 24/7 basis. We service all brands in the market some of which include Bryant, Goodman, Carrier, Lennox, American Standard, and Trane.
In case you want to learn more about our services or make enquires on how we can be of help to you, give us a call or better still visit our offices!