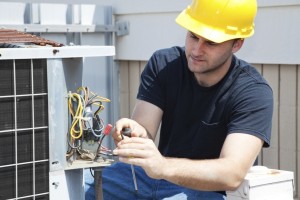 You can reduce the operational costs of your HVAC system through numerous small efforts that requires little to no capital investment to implement. You can claim up to 30% savings from these ways, making such actions worthwhile. The beauty with any investment you make towards cutting your HVAC operational costs is that it will pay itself within a year or less through avoided utility expenses. It is however worth noting that the savings made vary depending on the local climate, age and type of equipment as well as the energy management system in place.
Control Your Outside Air More Effectively
Depending on the amount of air being re-circulated in your home and your local climate, conditioning outside may take a considerable portion of cooling load. Spaces that cannot recirculate air or hold many people at one time use a lot of energy to cool, heat, humidify or dehumidify the outside air before bringing it into the indoor space. In such cases, Variable Air Volume (VAV) control should be maximized. VAV control increases a building's environment making it more comfortable while at the same time saving energy.
In cases where most air is re-circulated, using outside air judiciously can also help you to cut on your HVAC operation costs. Depending on the outdoor humidity, you can decide to use more outside air to get some 'free' cooling and when the temperature are low between 52 and 57 Fahrenheit, you can shut off your chiller to use the outside air to cool your home 100%. This may only need some adjustments to your Energy Management System programming or altering the outside damper linkage settings. Ensure that you close the outside air intakes at the end of the day and avoid over-conditioning the outside air.
Check Your Insulation
Insulation helps to reduce loss of heated or cooled air and this helps to lower the energy bills considerably. You can do the insulation on your own or employ the services of a HVAC contractor to do the job for you. However, working with a professional will give you the most benefits because they will ensure all areas are insulated properly for optimal efficiency. This will cost you some few dollars, but it is a worthwhile cause.
Conduct a Professional Energy Audit
Get a professional home energy auditor to conduct an audit in your home. The auditor will look at your home, the type of HVAC equipment you have, how your household runs and how these factors impact each other. Some of the answers he will be seeking are; is your HVAC unit big enough or too big, is the ductwork installed properly and does it have breaks or leaks, is your home well insulated and does it require weather stripping and caulking. Using these parameters, the auditor will advise you on the best action to take in order to increase efficiency in your home.
Install a Programmable Thermostat
If you would rather save your hard-earned dollars than spend it on skyrocketing energy bills, a programmable thermostat is your best option. A programmable thermostat can help you to significantly cut your AC costs. This smart device will enable you to fine tune the temperature of your home to meet your desired preferences for every hour of every day. You will enjoy optimal level of comfort during the day when you are active and the thermostat will save on energy consumption at night by automatically adjusting the temperatures.
Just like a car, your HVAC also needs regular maintenance to ensure it is operating at its peak efficiency. You can do this by scheduling HVAC maintenance with a reputable and reliable HVAC company. Call us at Air Conditioning Doral (786-224-4640) and we will provide you with first class HVAC maintenance and repair services! We'll make sure your system always operate efficiently and effectively.